Mon., Mar. 26, 2012 7:00 PM PDT by Bruna Nessif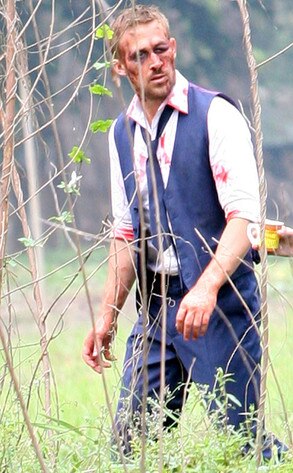 Who dared mess with a perfect face?
Ryan Gosling was photographed looking, well, a little more than just under the weather, with his black-and-blue, swollen eye sockets and bloody...everything.
But before you start panicking at what could potentially be the destruction of one of our favorite pieces of eye candy, we should tell you...
It's fake! Phew.
Gosling was in Thailand on the set of his latest flick Only God Forgives, about a Bangkok police lieutenant and a gangster settling their differences in a Thai boxing match.
We're not sure whether Ryan's face means he won or not.
Either way, happy to know that Gosling is OK.